Search the Internet for "planning Florida beachside destination wedding" and you'll find tons of helpful information to plan your wedding from afar. One topic that is most often overlooked is how public or how private you want your venue to be. Every venue can be made to look great online as distractions can be omitted thru photos when taken at different times of the day where there is less traffic.
.
Living on the Space Coast and as a wedding photographer I get inquiries from out of the area brides to photograph their wedding. Sometimes the venue has already been established……site unseen. Most venues look good online but to prevent disappointment on your wedding day, ask yourself, in addition to a pretty Florida beachside view, how private or public are you comfortable with your wedding being? The well known, larger hotels, offer lots of amenities but can be pretty touristy! If you are getting married poolside or under a gazebo or right on the beach, keep in mind at a busy venue you won't' be able to control the flow of non wedding guests. The hotel, unless you've booked the entire place, is not going to shutdown the public traffic areas for your wedding. They are not going to ask that guy with the big belly, skimpy swimsuit, beer in hand lounging poolside to move so he won't be in the background of your wedding photos as you walk down the walkway (aisle). Venues are not going to talk about that issue when you call to book. It's a balancing act for the hotels. Yes, they want to do your wedding, but they need & want all the vacationers they can book as well. Bottom line, ask yourself how private or public you want your venue to be? Do you love the idea of lots of strangers watching your ceremony and offering lots of congrats in swimsuits, casual dress, etc to you later? Do you view that as intrusive or part of the fun? Some brides love the idea, some not so much…………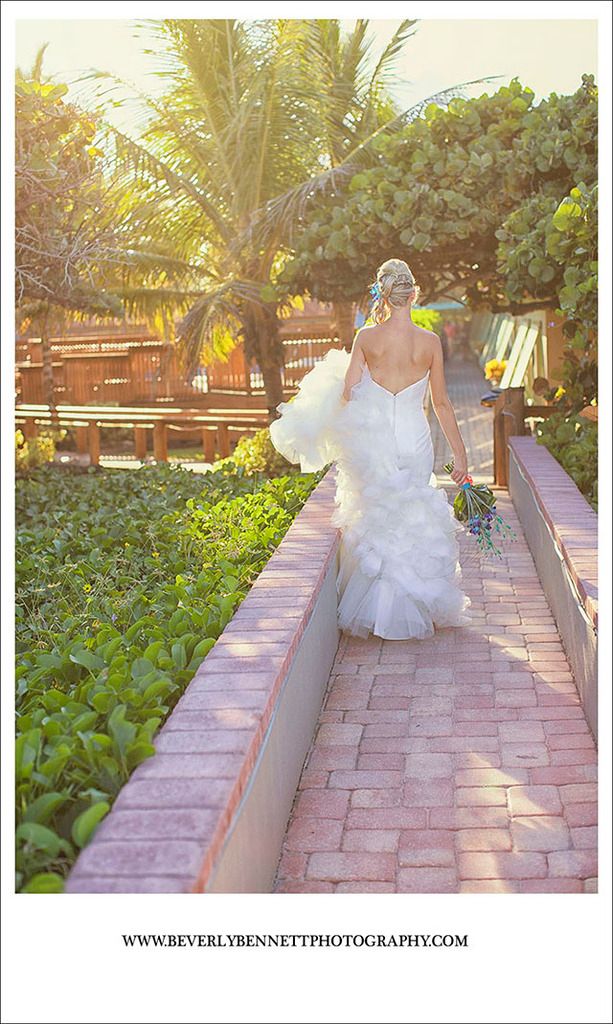 Some of the lessor known, but beautiful, boutique hotels offer a fantastic wedding atmosphere if privacy and low beach traffic is important to you. We are so lucky to have 3 or 4 of these beautiful venues in south Melbourne Beach & weddings there are gorgeous.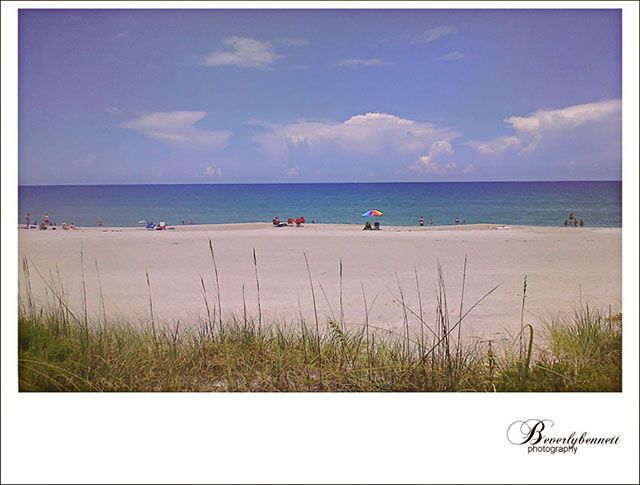 When considering a beachside wedding, if you have a friend or family member that lives in the area, ask them to go to the location around the time of day your venue would be and snap a few photos to assess the traffic flow. Keep in mind, the day of the week is a big factor (i.e Saturdays are most always busy!) as well as the season (January vs May or October).
If you do book at a busy location, don't stress, just ask your photographer to search around and find some out of the way niches at the hotel for your couple photos. I love the challenge of finding private, unique little alcoves, etc. for those intimate photos after the wedding since many of those photos are the ones you want in your wedding album!
Happy wedding planning & I look forward to hearing all about your "dream" wedding details!