Weddings always seem to be extra special when there's a military member involved. So, when Nick showed up in his Navy uniform, let's just say I was "pretty happy" about that. And. It was unexpected. Not that I didn't know our groom was in the military, but Jessica had told me earlier………No uniform. (Of course it was one of my top ten first questions!) I do believe our bride won the discussion and, maybe there was a little arm wrestling about that, and I even asked Nick…….but he just smiled. We both wanted our bride to be extra happy is the way I saw it……….
Nick & Jessica, you are perfect together.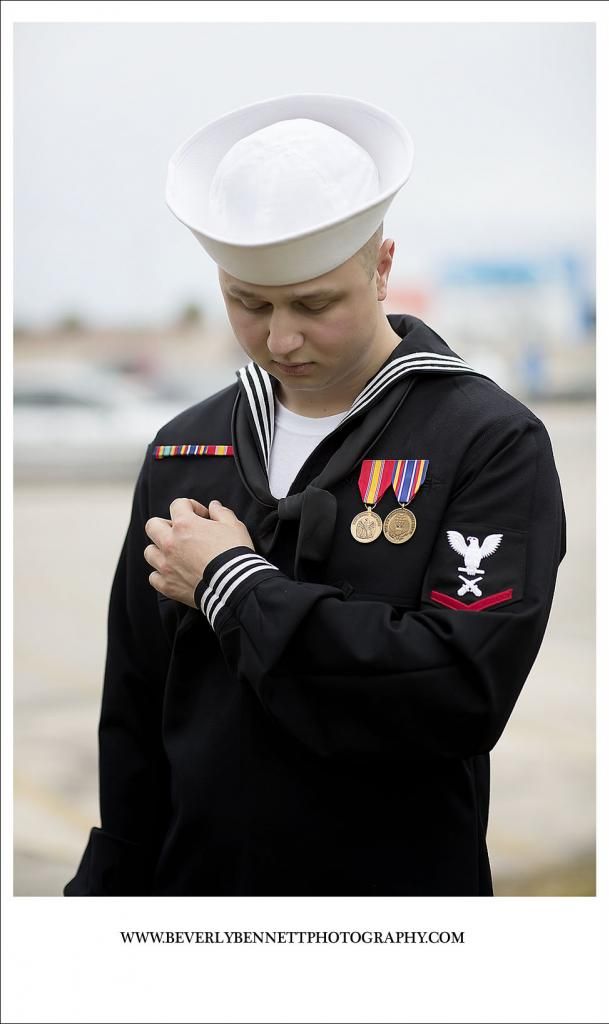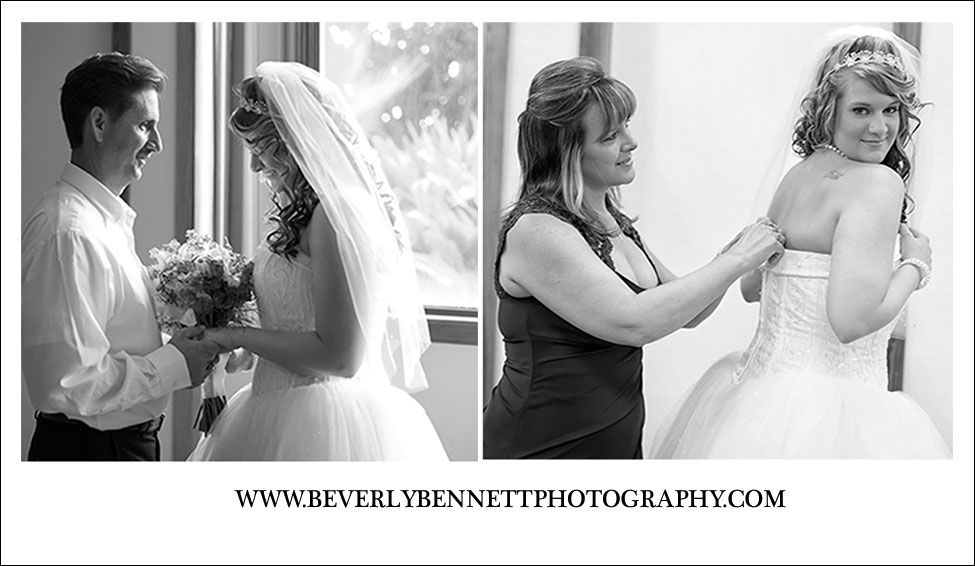 Jessica's parents adore her. I love that……..I saw on her Facebook page that her Dad sends her a text or call everyday.How cool is that?! I can tell she greatly admires her Mom & Dad……..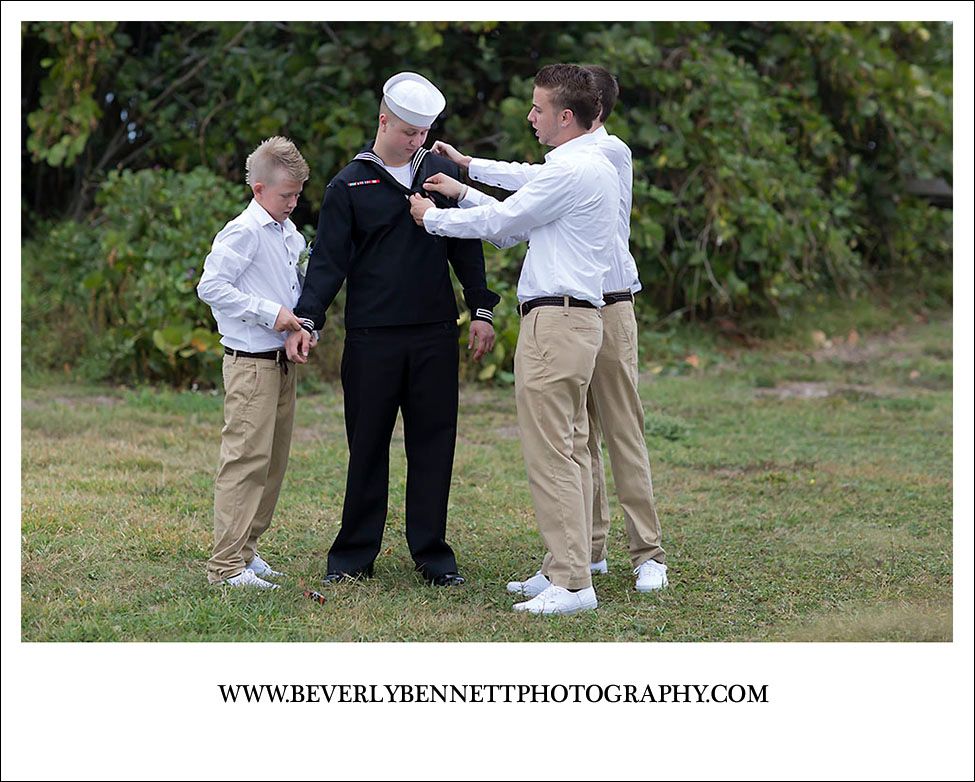 Nick's brothers + uncle made sure he was intact and perfect before seeing his bride. These guys are fun and funny. The uncle even offered to let me dance with the groom during the dollar dance. You know, I've never had that offer before but there's always a first. However, I wasn't ready to be escorted out by the bride!!!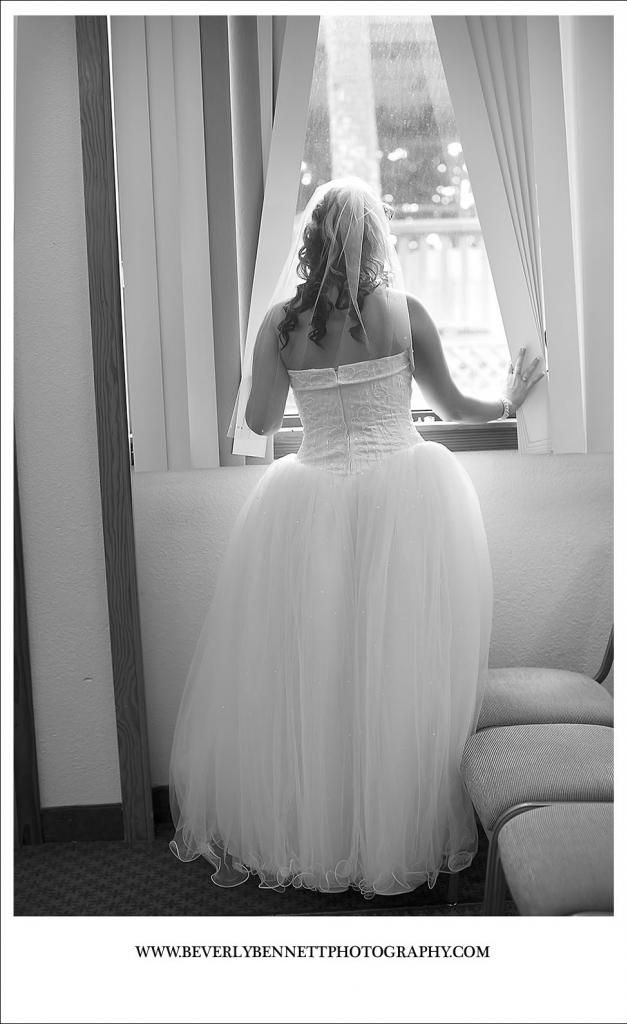 Jessica didn't want to miss a minute of her wedding! She was ready to get married!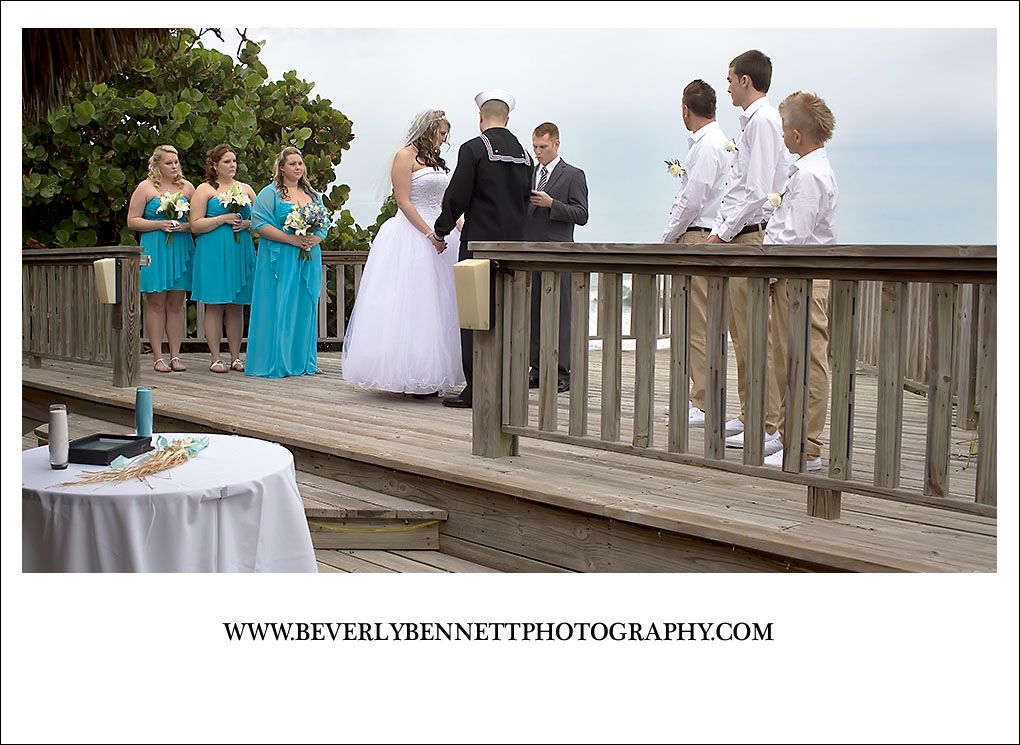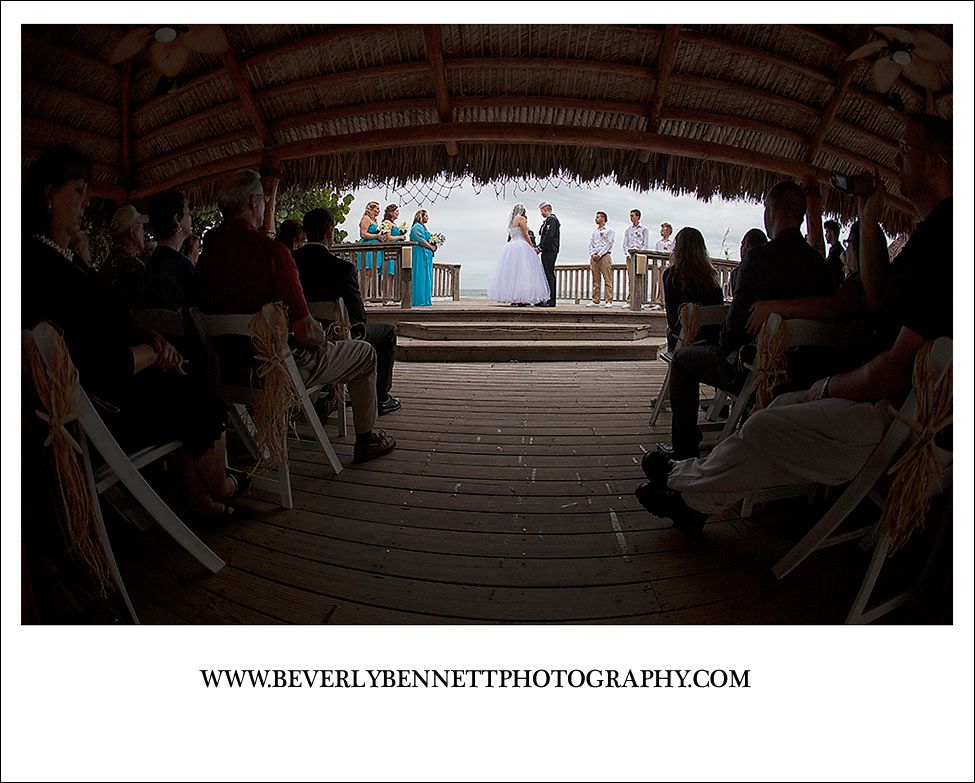 I love everything about weddings at The Tides. However, photographing the ceremony here can be tricky. I've notice that some photographers struggle with the dark thatch tiki then the ultra brightness of the beach in the background. So brides make sure your photographer can assure you good quality prints for your wedding album.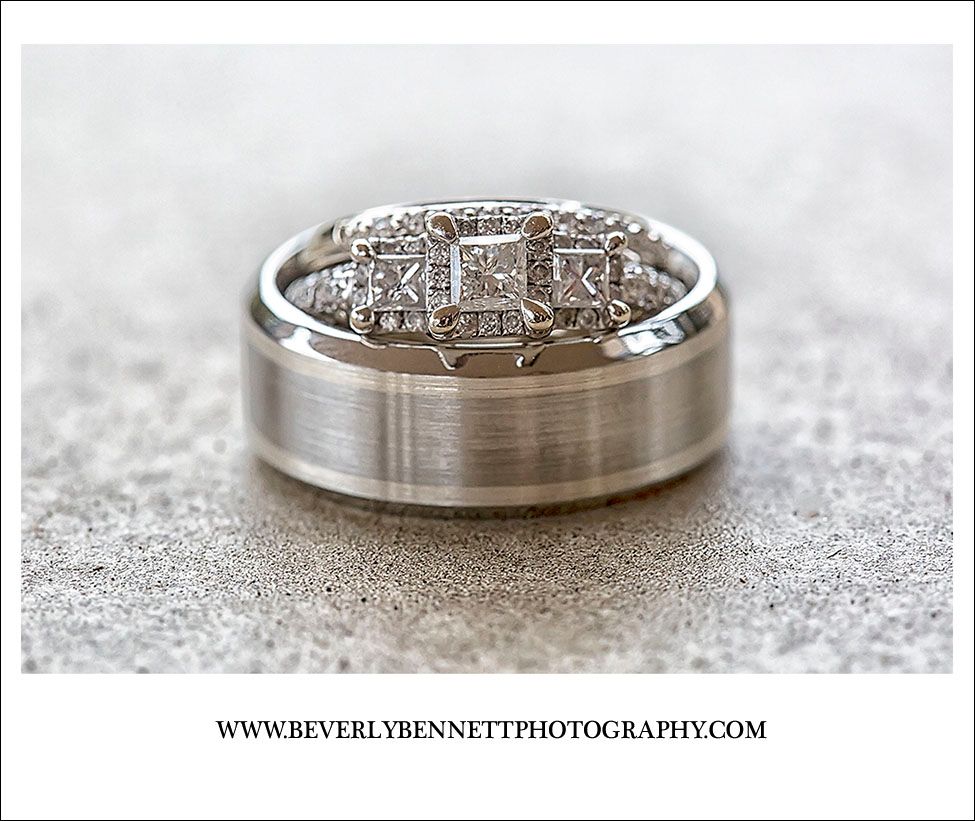 And, the cupcakes were delicious! Loved Jessica's color scheme.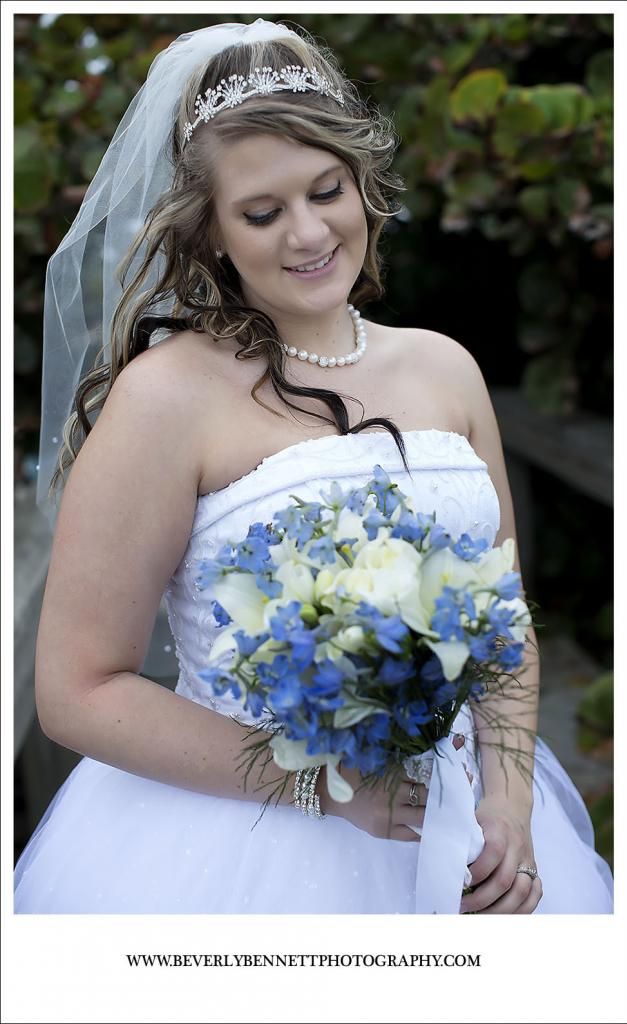 And Jessica, you were so gorgeous!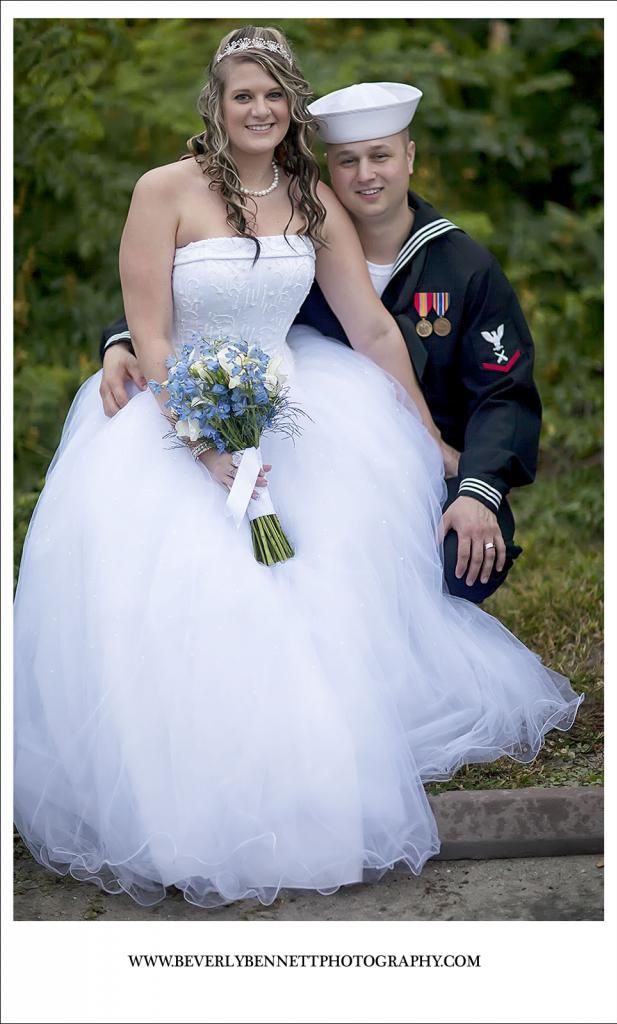 Funny, I never noticed the raindrops until I started reviewing the photos. It was a soft, misty, perfect rain though!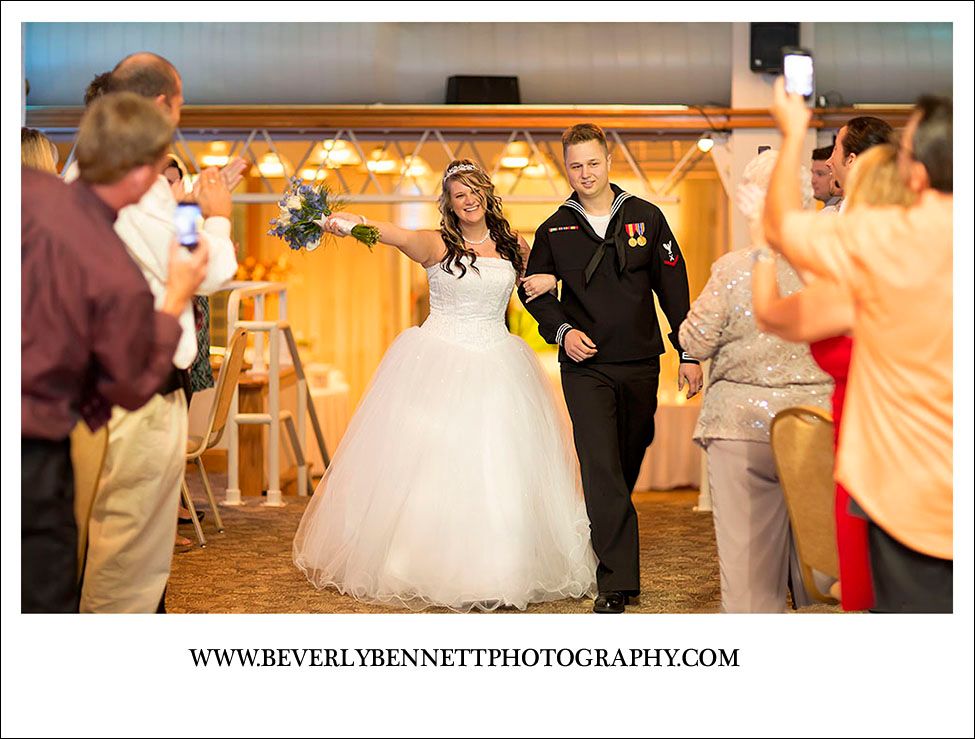 I've photographed a lot of wedding receptions. And Jessica & Nick, your crowd knows how to party!
Much Love & Happiness to you both…………& thank you for trusting me to capture the day!